This breaking news… Prince William got married!  In case you have been living among cloistered monks or just awakened from a coma, now you are up to speed.  Kate Middleton, his bride, is one woman who just cannot have a bad hair day.  The cameras have been following her every fashion move, and she seems to be getting approval from the press.  Whew!  What a relief!
She has sparked a fashion craze over one of her favorite accessories, the fascinator.  Somewhere between a hat and a headband, it is simply a confection of flowers, feathers netting, and perhaps some sparkly, shiny bits.  She's not the first to wear it, of course.  It's been a hot bridal accessory for years, serving as a modern take on headpieces.  Who could forget Sarah Jessica Parker's "Sex and The City" headpiece?
The good part is this is one fashion trend you can afford to get on board with, regardless of your crafting expertise.  It really is a goof proof project.
Start with a plastic or metal comb, easily found in a craft store.
J&O Fabric Store Tip: Fabric Flowers are beautiful and easy to make.  Try making some from chiffon, tulle, or sparkling organza.
Use these instructions from Project Wedding for chiffon flowers.
This video shows you how to make rolled rosettes with a felt backing which look great in satin.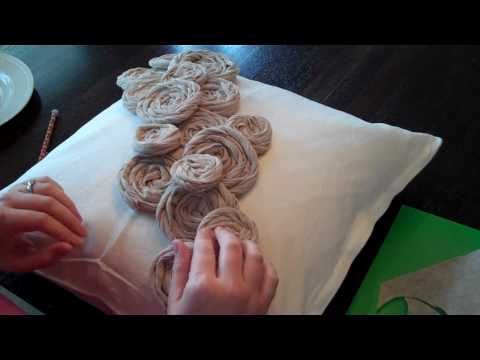 Finish your flowers with a rhinestone button in the center for a blinged out look.  Ebay has tons of them.

Surround your flowers with netting and attach to the comb.
You can also add feathers, dangling pearls, or whatever else you can come up with.  Now YOU look like royalty!